The Love of Concepting into Creation
It all starts with an idea. For Soul Seeker, that idea was of a world where the borders between the living and the dead were blurred. I began by sketching out my world design- the landscapes, the architecture, and the creatures that inhabit it. From there, I took references from my own culture and mixed them with my idea of conceptual beings to create a unique and believable world.
But if you want to know how it started in the beginning?
It all started with Final Fantasy 7 and 8.
Those games sparked my imagination for gaming and creating. I was the kid in the house playing games nerding hard. Staying up until 3 o'clock in the morning just playing the game. I would finish my homework while I was in class, so I can be the first to play the game at home because first dibs is the law. It was a packed house coming from a large family! I had to be the best and get it first! Now I'm known as the gamer artist of the family, but they're all supportive.
I find inspiration in a lot of places- music, books, other artwork, and conversations with friends. If something really speaks to me, I'll hold on to that and use it in my work. I try to keep my mind open to new possibilities and different ways of thinking. That's how you come up with something original, after all.
So, if you're ever feeling stuck or uninspired, go out and explore the world around you. Draw inspiration from the people and things around you. And who knows?
Coming from southside Chicago, I experienced a lot of things that I never thought I would. From the big city to the projects, to the beaches. Seeing all those places and people really shaped who I am today. I was always interested in the world around me and how it worked, which is probably why I love science fiction so much. It's a genre that allows you to explore different worlds and ideas.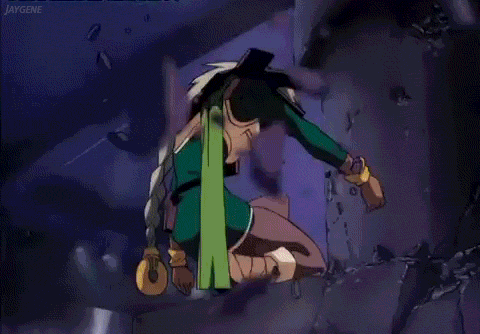 So after many real-life experiences and imaginary ones I came up with Soul Seeker! This is a love and horror fantasy set in its own universe. I decided to create a Book, Manga, Anime, and Game off this creation. I have been working in the cut for over a year and a half already. Spending hours and hours creating this universe.
Soul Seeker Game (aka SSG) starts with the end of a great war caused by a powerful woman (Diviners) whom the world praise and fear. This war left many children without parents and in over-packed group homes. One of these children is Xion.
You will get to know Xion and his personality is not so different from many of us as a youngin. I would like for people to see themselves in Xion and feel that sense of connection with the character. Xion will be great in all… but the story takes over when we meet Sahara!
Sahara, Sahara… is a character that will bring joy, love, attitude, leadership, emotion, and the Soul to Soul Seeker! I'm not just talking ish cause I wrote it.
You will see it!
The story is about so much more than just Xion and Sahara. It is a story of love, trust, betrayal, lust, power, forgiveness, and most importantly growth! The book has over 20 chapters.
Amid the eternal war between the world leaders and the destruction by the Culled, there is a military academy, Seventh Division serving to protect the weak and innocent. The Division's a neophyte named Xion Strydom. A stern, serious young man, whom most would consider an introvert. He has a once-in-lifetime encounter with total opposite characteristics: a carefree, eager, fully spirited young woman named Sahara Joubert. A 360 to Xion Strydom reality, living on discipline and goals, Sahara Joubert's carefree ways are exciting to Xion Strydom. While partaking in events with her, he is unintentionally assigned the job of dealing with the Diviner, attempting to take over the world while war wages.
I'm not going to give too much away but the first 3 chapters will be available in Manga format this coming holiday.
After years of waiting, I'm finally able to share my work with the world and I couldn't be more excited! Please enjoy and feel free to contact me with any questions or comments. Thank you for your time! More Coming Soon drop a social contact and share this with friends and family. Let's build the Soul Seeker community! Every Share is helpful towards the completion of this!