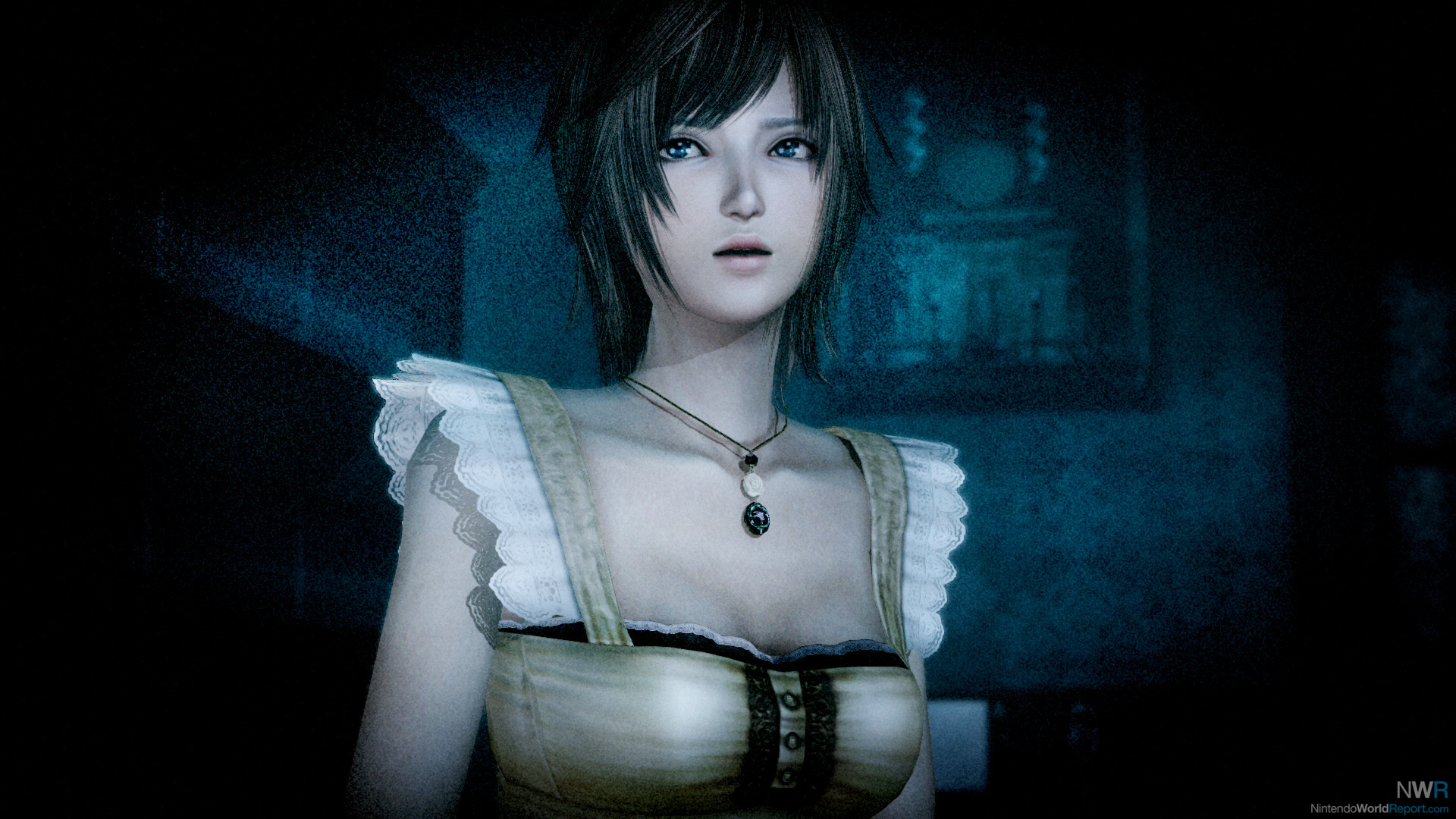 Regardless of Useless Cells, Interact, Fusion, and Mario Kart – there are video games popping out alongside the DLC this week.
Issues we missed final week: Sky Child DX was the Archives sport, and the stupidest concept of the week – which really requires a rest room roll if the outline means something – is Give Me Bathroom Paper!
Regardless of all the information of the week seemingly specializing in DLC (Useless Cells + Castlevania, Chrobin + Veronica, Metroid Fusion, Mario Kart 8 Deluxe wave 4) there is a honest few video games popping out this week as nicely. And loads of it has been featured earlier than; we've Deadly Body/Venture Zero bringing the fourth sport to North America for the primary time, Session: Skate Sim bringing one thing to fill the hole of #Skate4, that Sq. Enix sport from the final Nintendo Direct's Japanese airing (Paranormasight: The Seven Mysteries of Honjo), and Ib from September's Direct. If you happen to choose Indie World veterans, you get Figment 2: Creed Valley, Oni: Street to the Mightiest Oni, and a sport Nintendo's indie socials have promoted with The Final Spell.
Different titles from not-presentations embrace Little Witch Nobeta (Thought Manufacturing unit motion RPG), Mato Anomalies, and… *sigh* File of Agarest Warfare. And it looks as if we're coming in and going out like a lion, as we get the opposite notorious fanservice SRPG, Mugen Souls, on the twenty seventh.
North America
Retail
Little Witch Nobeta (US$49.99/C$69.99: Tuesday)
Deadly Body: Masks of the Lunar Eclipse ($49.99/$65.99)
Session: Skate Sim ($49.99/$59.99)
DC's Justice League: Cosmic Chaos ($49.99/$64.99: Friday)
File of Agarest Warfare ($39.99/$53.45)
Digital
Mato Anomalies ($39.99/$56.16: Friday)
Oni: Street to be the Mightiest Oni ($29.99/$39.99)
Figment 2: Creed Valley ($24.99/$28.99)
The Final Spell ($24.99/$28.99)
Paranormasight: The Seven Mysteries of Honjo ($19.99/$26.99)
Tiny Troopers: International Ops ($19.99/$25.99)
Know By Coronary heart ($19.99/$22.79)
Chippy&Noppo ($19.99/$not releasing)
A Passive Boy At The Huntress Clinic ($19.9/$not releasing)
Mari and Bayu: The Street Dwelling ($16.99/$18.99)
Titanium Hound ($15/$19.99: Saturday)
Pronty ($14.99/$20.49: Tuesday)
Ib ($14.99/$19.49)
Bundle Rush ($14.99/$20.16: Friday)
Zapling Bygone ($12.99/$16.99)
Ski Resort Driver ($12.99/$16.99: Friday)
Caverns of Mars: Recharged ($9.99/$13.29)
Mystic Gate ($9.99/$12.99)
Why I Was Born ($9.99/$12.49)
Antigravity Racing ($8.99/$10.99)
Evil Up ($5.99/$7.99: Friday)
Puss in Boots Interactive Ebook ($4.99/$5.99: Monday)
Tremendous Ninja Miner ($4.99/$6.49)
Mythology Waifus Mahjong ($4.99/$6.99: Friday)
Hike Journey ($4.99/$6.73: Friday)
Escape A Fireworks Manufacturing unit ($4.9/$6.57)
Island Cities ($2.99/$4.19)
Felix The Toy DX ($1.99/$2.59: Friday)
Gross sales and Value Drops
Spotlight: Lego Star Wars: The Skywalker Saga is 70% off till the twentieth. PSPrices, DekuDeals
Europe
Retail
Little Witch Nobeta (€49.99/£44.99: Tuesday)
Venture Zero: Masks of the Lunar Eclipse (€49.99/£39.99)
DC's Justice League: Cosmic Chaos (€49.99/£44.99: Friday)
Practice Life: A Railway Simulator (€29.99/£26.99)
Digital
Mato Anomalies (€39.99/£35.99: Friday)
Oni: Street to be the Mightiest Oni (€29.99/£24.99)
The Final Spell (€24.99/£22.49)
Colossal Cave (€22.99/£19.99)
Know By Coronary heart (€19.99/£17.99)
Paranormasight: The Seven Mysteries of Honjo (€19.99/£15.99)
Tiny Troopers: International Ops (€19.99/£15.99)
Mari and Bayu: The Street Dwelling (€16.99/£15.29)
A Passive Boy At The Huntress Clinic (€15.9/£14.9)
Pronty (€14.99/£13.99: Tuesday)
Ib (€14.79/£13.29)
Bundle Rush (€14.99/£13.49: Friday)
Titanium Hound (€14.99/£13.49: Saturday)
Zapling Bygone (€12.99/£11.69)
Ski Resort Driver (€12.99/£11.69: Friday)
Fragment's Be aware+ After Story (€10.99/£9.89)
Draw a Stickman: Epic 3 (€9.99/£8.99)
Why I Was Born (€9.99/£8.99)
Mystic Gate (€9.75/£8.69)
Caverns of Mars: Recharged (€8.99/£8.09)
Antigravity Racing (€8.99/£7.99)
Evil Up (€5.99/£5.99)
Mythology Waifus Mahjong (€4.99/£4.99)
Tremendous Ninja Miner (€4.99/£4.09)
Hike Journey (€4.99/£4.49: Friday)
Escape A Fireworks Manufacturing unit (€4.54/£4.07)
Puss in Boots Interactive Ebook (€3.99/£3.59: Monday)
Island Cities (€2.99/£2.69)
Felix The Toy DX (€1.99/£1.79: Friday)
Japan
Ray'z Arcade Chronology (¥7480)
Venture Zero: Masks of the Lunar Eclipse (¥6380)
Chef Life (¥5280)
Mato Anomalies (¥5280: Friday)
Oni: Street to be the Mightiest Oni (¥3850)
Practice Life: A Railway Simulator (¥3520)
Fairy Story Above The Clouds (¥3380)
Dragon Prince And Matori Princess (¥2980)
Melon Journey (¥2980)
Chippy&Noppo (¥2500)
Bundle Rush (¥1986)
A Passive Boy At The Huntress Clinic (¥1980)
Paranormasight: The Seven Mysteries of Honjo (¥1980)
Pronty (¥1840: Tuesday)
They At all times Run (¥1800)
Gunborg: Darkish Issues (¥1680)
Ib (¥1500)
Why I Was Born (¥1280)
Caverns of Mars: Recharged (¥1099)
Mystic Gate (¥1000)
Japanese Escape Video games Escape From The Cat's Backyard (¥990)
Nice Detective's Mysterious Deduction (¥980)
My Son Yone-sama (¥980)
Tremendous Ninja Miner (¥580)
Escape A Fireworks Manufacturing unit (¥490)